Every new blogger is confounded with a host of free web blog tools, which might be inserted in your code so as to give flexibility and reach to whatever you do or write. These free web blog tools automatize all sort of tasks ranging from Traffic Analysis to Ad-serving to Social Bookmarking to Searching and trackbacking. At this moment, when people have so many of the options, a newcomer blogger would always like to compare the popularity of different blog tools.
Thankfully, Lijit have come out with a fantastic study by crawling the codes of about 8552 blogs done over the period April 11-15, 2007. This makes a real interesting story.
"Our first graph shows the top 50 widgets, ordered by the percentage of blogs which contain at least one widget from the provider. We see the classic power-curve (aka long tail) shape, with Google the clear leader."
The results are summarized as below.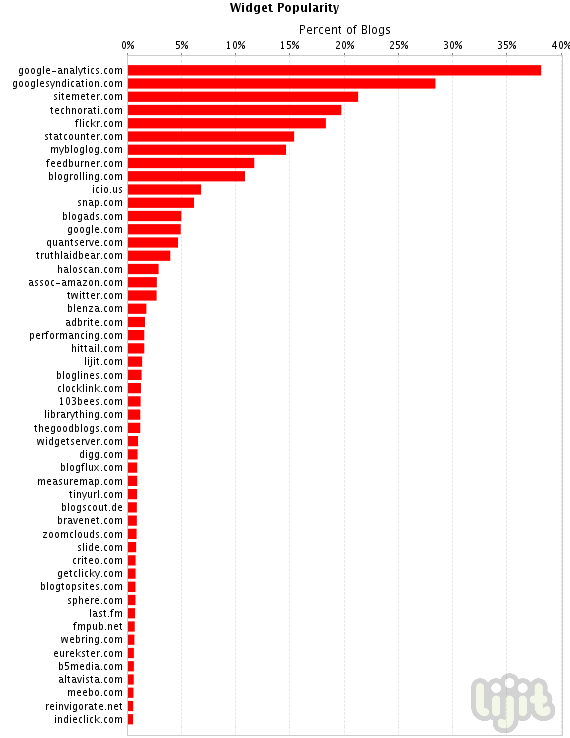 There are several other interesting findings about these free web blog tools. Read the complete story here.